This initiative, funded by The Andrew W. Mellon Foundation, is a collaboration of five principal investigators.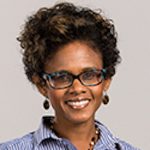 Associate Professor of Philosophy; Co-Director of the Peace and Justice Studies Program; Director of Curriculum Development at the Center for Academic Excellence; Director of the Philosophy in an Inclusive Key Summer Institute (PIKSI Rock); Book Review Editor for the Journal of French and Francophone Philosophy; Member of the American Philosophical Association Committee on Inclusiveness in the Profession
Kris Sealey serves as the lead PI on this initiative. She is an associate professor of philosophy and the director of the Peace and Justice Studies Program at Fairfield University. She graduated from Spelman College with a B.S. in mathematics and a minor in philosophy; she received both her M.A. and Ph.D. in philosophy from the University of Memphis. Sealey does research in the areas of continental philosophy, philosophy of race, and postcolonial theory. Her published articles on Jean-Paul Sartre, Emmanuel Levinas, and the philosophy of race can be found in Levinas Studies, Research in Phenomenology, the Journal of the British Society for Phenomenology, and Continental Philosophy Review. Her book, Moments of Disruption: Levinas, Sartre and the Question of Transcendence, was published in December 2013 with SUNY Press. Her current book project is on the relationship between creolization and nationalism.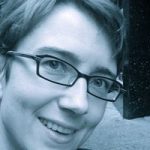 Associate Professor of Philosophy; Academic Associate in the Department of Biblical and Ancient Studies at the University of South Africa (UNISA); Member of the American Philosophical Association Committee on the Status and Future of the Profession
Yannik Thiem is associate professor of philosophy at Villanova University. His current research project Politics of Affect: Race, Religion, Sex, and Other Monsters (under consideration by Duke University Press) argues that to consider affect in political theory, attending to the religious and queer aesthetic undercurrents of affect allows avoiding the collapse race, gender, sexuality, disability, age, and other vectors of differentiation into the general dynamic of "biopolitics." He is also completing a book manuscript entitled Ripples of Redemptive Time: The Ethics and Politics of Temporality in Hermann Cohen and Walter Benjamin (under contract with Fordham University Press ) on the contributions of the German-Jewish thinkers Hermann Cohen and Walter Benjamin to critical engagements with theological and religious discourse in the early 20th century. Thiem's first book Unbecoming Subjects: Judith Butler, Moral Philosophy, and Critical Responsibility appeared with Fordham in 2008. He has published articles on Adorno, Benjamin, and Arendt that explore the relationship among rhetoric, critique, and politics and articles in feminist and queer theory. Thiem received his Zwischenprüfung (B.A. equivalent), Diplom (M.A. equivalent), and Dr. theol. from the University of Tübingen and an M.A. and Ph.D. in rhetoric from the University of California, Berkeley.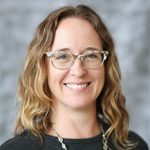 Associate Professor of Philosophy; Chair of the Gender Studies Steering Committee; Head of the Great Lakes College Association Ancient Philosophy Research and Teaching Collaborative Initiative; Member of the American Philosophical Association Central Division Program Committee and of the APA Committee on Lectures, Publications, and Research
Adriel M. Trott is an associate professor in philosophy focusing on ancient philosophy, continental, philosophy, feminist theory, and political philosophy. Her work focuses on how ancient philosophy can be a resource both for diagnosing contemporary conceptions of political life, of being human, of nature, and of gender, and for presenting alternatives to these accounts. Her first book, Aristotle on the Nature of Community (Cambridge, 2014), considered how rethinking the concept of nature in Aristotle's political theory could be conducive to theorizing a concept of open community. Her current book project focuses on how nature in Aristotle's biology can be reconsidered by seeing the interdependence between form and matter in generation to rethink the normative metaphysics of form over material and, with that, to rethink the binary model of gender. She is chair of the Gender Studies minor and currently runs the Great Lakes Colleges Association (GLCA) Ancient Philosophy Research and Teaching Collaborative Initiative, which brings students and faculty in the GLCA together to share their research and to improve pedagogical practices in ancient Greek philosophy. In addition to courses in ancient philosophy, Trott regularly teaches philosophy of commerce in the business minor and philosophy of race for the Black Studies minor. She is particularly interested in how philosophy can be brought to the public sphere; she worked on Capitol Hill and for political campaigns before pursuing a career in the academy. She blogs at The Trott Line and is the Series Editor for the APA blog Women in Philosophy; she is an honorary member of the Malcolm X Institute for Black Studies at Wabash. Trott received her B.A. in government and political philosophy from the College of William and Mary and her M.A. and Ph.D. in philosophy from Villanova University.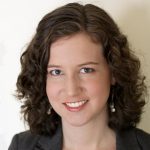 Executive Director
Amy E. Ferrer became executive director of the American Philosophical Association on August 1, 2012. She holds a bachelor's degree in women's studies and a master's degree in public policy and administration, both from the University of Massachusetts – Amherst. She has over a decade of experience in nonprofit management, having previously worked for national and regional organizations focusing on civil liberties, public health, and advocacy. Both her work and educational background have focused on diversity issues, communications, development, and program management.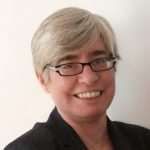 Executive Director and Principal
Rebecca Kennison is the Executive Director and Principal of K|N Consultants, a 501(c)(3) organization that provides strategic and operational guidance to academic institutions and organizations, academic, national and public libraries, learned and scholarly societies, scholarly publishers and university presses, government agencies, private foundations, and other mission-driven organizations struggling to adjust to the rapid change in higher education. Prior to working full time at K|N, Kennison was the founding director of the Center for Digital Research and Scholarship, a division of the Columbia University Libraries, where she was responsible for developing programs to facilitate scholarly research and the communication of that research through technology solutions. Kennison has worked primarily in the scholarly publishing industry, including project management and production leadership roles at Cell Press (now owned by Elsevier), Blackwell Publishing (now owned by Wiley), and the open-access publisher Public Library of Science (PLOS). She holds an M.A. in English from Arizona State University.